PROGRAM
Healthy Communities Phase III
Young people are once again on the front lines of social change in our country. Across the United States, public school students are raising their voices for healthy and fresh school meals and snacks, safe places to play and exercise, strong school food standards, farm-to-school programs, school wellness centers, and a seat at the table when it comes to food and wellness policy decisions in their schools and communities. Building on the successes of The Funders' Collaborative on Youth Organizing's past Healthy Communities initiatives, this third phase will further advance the leadership of young people of color in advocating for the creation of healthy schools as a foundation for improved physical, social and emotional health of students.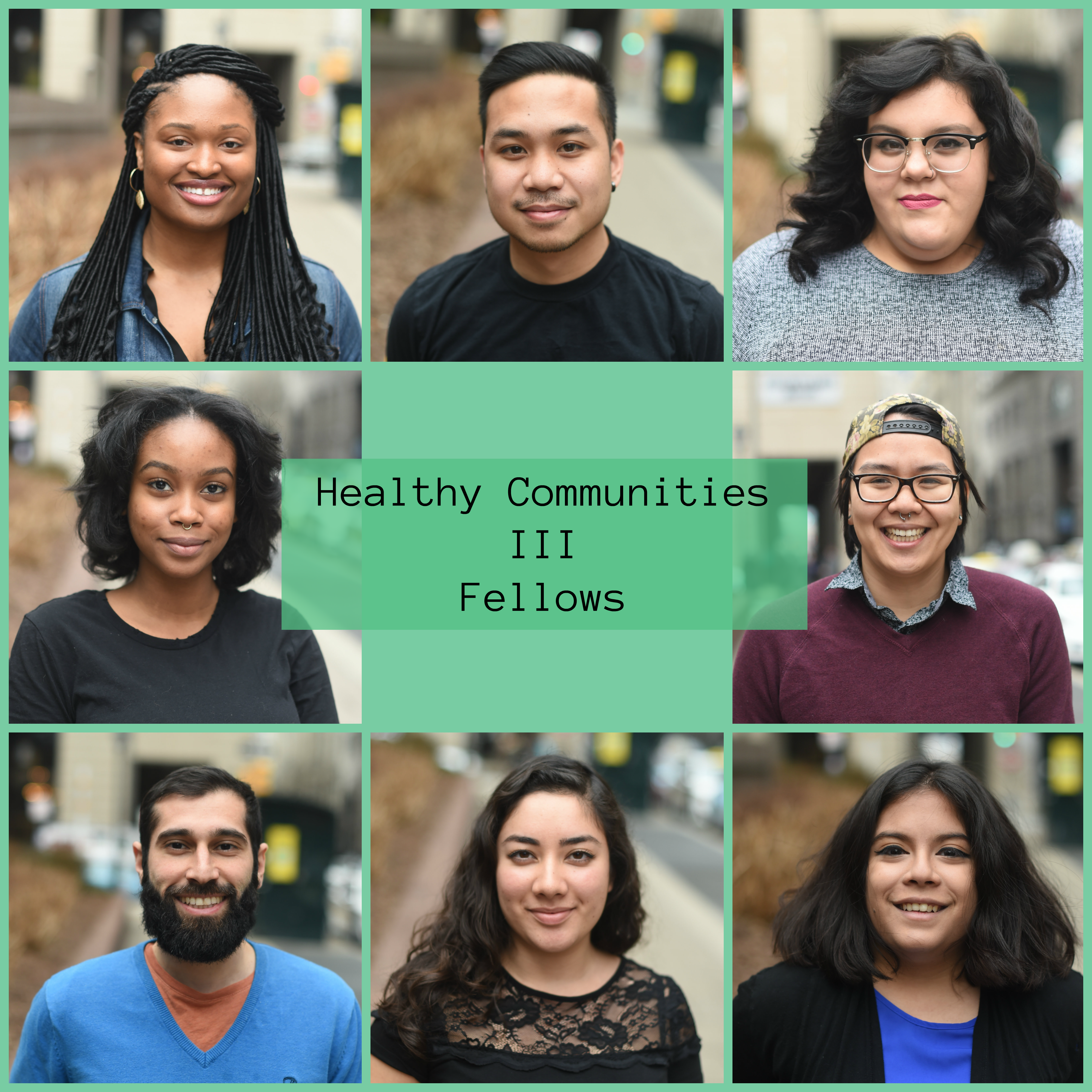 Summary
The overall health and wellness of children and youth relies on a healthy, equitable school environment. Due to systematic inequalities in their schools and communities, low-income young people of color are at greater risk for chronic disease, high stress and other health-related issues that impede them from growing up healthy. Creating healthy school environments for low-income youth of color is a crucial strategy in building an overall culture of health, addressing health disparities, and enhancing the overall well-being of our students. As the people most directly impacted by structural inequities, low-income young people of color must be leaders in creating these healthy schools.
The foundation of Youth for Healthy Schools is a fellowship program connected to eight youth organizing groups that are working to address school wellness. Each group will host a Healthy Communities Fellow who will support the groups' local work and connect it to state and national strategies for change including community education and engagement and policy development and implementation. To ensure young people from across the country have a voice in the debate the initiative is also engaging an additional six partner organizations that will take part in technical assistance and training opportunities to build the power of youth voice.
Goals
The Healthy Communities III Initiative will support advocacy efforts of young leaders of color that prioritize a culture of health in the school environment with the following goals:
Develop the next generation of health justice leaders
Support strong local school health and wellness campaigns lead by those most impacted by health disparities
Uplift the stories of young people leading innovative local health justice work to the national level
Create a national networking space for youth led and intergenerational organizations to connect with the existing national health advocacy infrastructure and share strategies and lessons for effective health equity campaigns
Policy Priorities
Given the current health justice environment, Healthy Communities III will prioritize efforts intersecting in the following policy areas that will advance wellness and health equity in the school setting:
Equitable implementation of school nutrition policy that is accountable to the community and ensures access to fresh, healthy and culturally-relevant school food
Ensuring access to fresh, clean drinking water
Inclusion of parents and youth in the creation and implementation of school wellness policies
Healthy school climates that include trauma informed practice, reformed discipline policies and systems that support the social and emotional health of students
Ensuring physical activity as a priority in education
Utilizing schools as a resource to advance healthier communities
Host Organizations and Fellows:
1. Community Food Advocates, New York, NY; Fellow: Kristina Erskine
2. FEEST Seattle, Seattle, WA; Fellow: Thuy-Mai Nguyen
3. InnerCity Struggle, Los Angeles, CA; Fellow: Estefany Ines Garcia
4. Padres y Jóvenes Unidos, Denver, CO; Fellow: Maria Oceja
5. RYSE Center, Richmond, CA; Fellow: Brian Villa
6. Southwest Organizing Project, Albuquerque, NM; Fellow: Amanda Gallegos
7. Youth Empowered Solutions (YES!), Raleigh, NC; Fellow: Erica Marshall
8. Youth United for Change, Philadelphia, PA; Fellow: Nick Ospa
Partner Organizations:
1. Little Village Environmental Justice Organization, Chicago, IL
2. Grow Hartford, Hartford, CT
3. FRESH New London, New London, CT
4. Southwest Workers' Union, San Antonio, TX
5. Baltimore Algebra Project, Baltimore, MD
6. Providence Student Union, Providence, RI
Visit www.youthforhealthyschools.com for program updates.