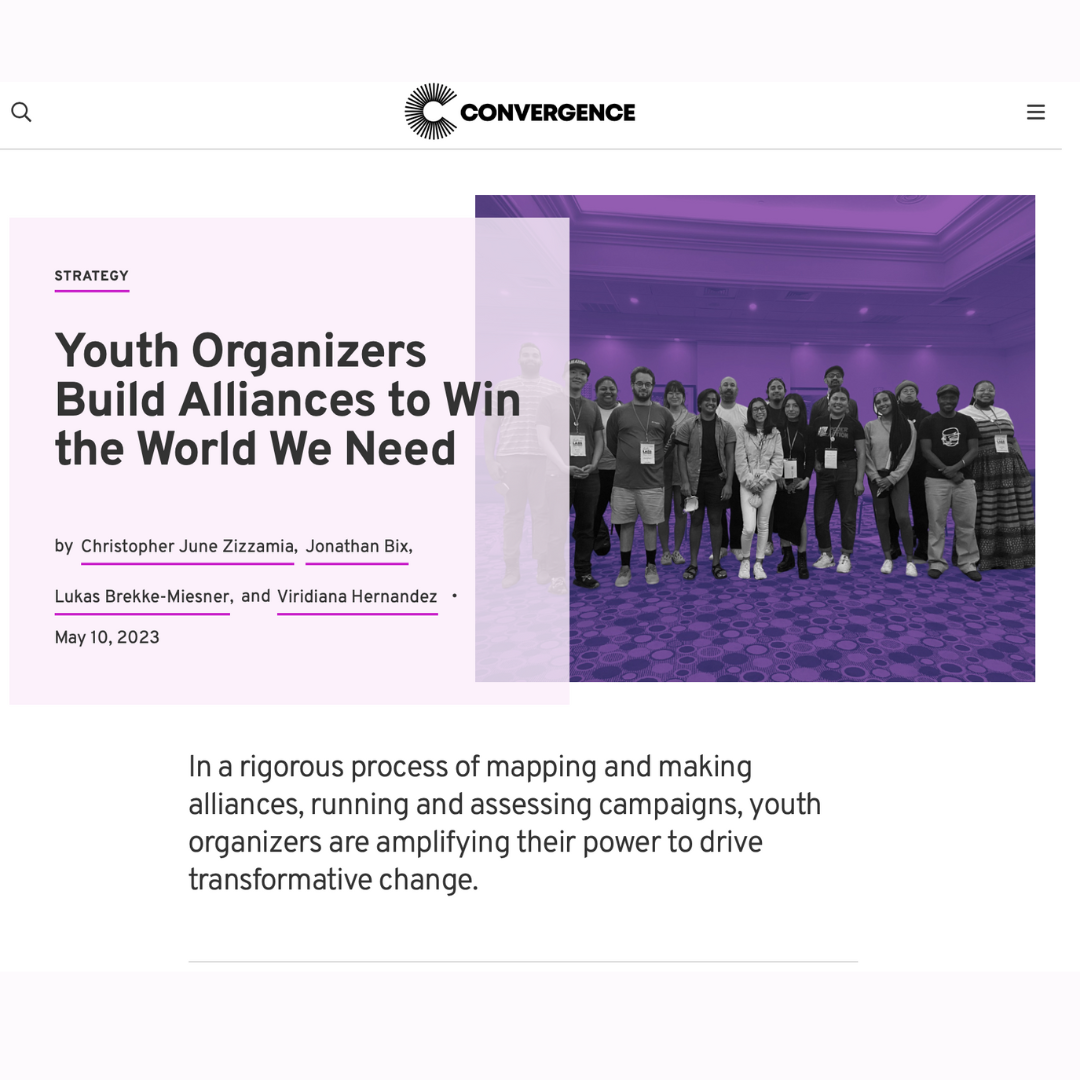 FCYO in the News: Youth Organizers Build Alliances to Win the World We Need
Our deep-rooted optimism tells us that together, we can ignite a movement to transform society, with youth organizing as the catalyst.

However, we recognize gaps between our current reality and our vision for the future. That's where the #PowertoWinFramework comes in—a collection of capacities and practices that embody our best strategies for bridging those gaps within our specific role. Developed in collaboration with field and capacity-building partners, the Framework draws from years of learning and a grounded assessment of the state of youth organizing.

At FCYO, we don't believe in theory for theory's sake. We firmly believe in putting ideas into action to effect real change. That's why we're thrilled to partner with Convergence Magazine! Through their platform, we've shared inspiring stories from three organizers in our Praxis for Power cohort, highlighting how they are actively implementing the Framework to build power in their communities.
To dive into these impactful stories, CLICK HERE.