Robert K. Ross, M.D., is President and Chief Executive Officer and Albert Maldonado is Senior Program Manager for The California Endowment. The Endowment's Building Healthy Communities initiative, a $1 billion statewide investment to advance policies and forge partnerships to build healthy communities and a healthy California, will reach its 10-year term in 2020. We spoke with Albert and Dr. Ross about their personal journeys into philanthropy, why youth organizing has become such an integral part of the Endowment's work, and why youth are a critical part of building power in marginalized communities.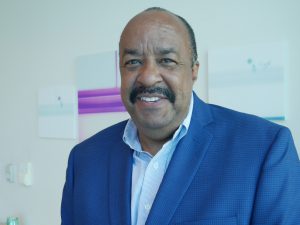 How did you get here?
The Endowment is among the leading U.S foundations focusing on addressing the social determinants of health, which include:
Social support
Interpersonal violence
Housing
Transportation
Food insecurity
Employment
Utility
Education
Dr. Ross:My journey as a philanthropist was not well-plotted. I started as a pediatrician at a clinic for low-income families in Camden, New Jersey and also in North Philadelphia during the outbreak of the crack cocaine epidemic. It really opened my eyes to what we call the social determinants of health – how issues of poverty, housing and hopelessness all impact health status.
Albert Maldonado: For me, having been the first to graduate college in my family and go away to college, it was a moment where it was getting out of my bubble, my comfort zone. And in this new environment, college and university, away from home, I found myself as kind of an anomaly. I was underrepresented there, but at the same time, California's demographics looked more like me. Two weeks later, I went back home to visit somebody, a family member that's incarcerated, and I ran into one of my really good friends, who was also incarcerated. Three or four months after graduating high school, I was already starting to see the direct pipeline that exists in our communities, where it's easier to end up incarcerated than it is to end up at a university. In that first period after high school, outside of my comfort zone, I started to see those disparities play out.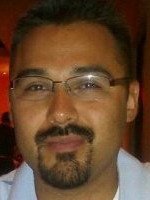 Dr. Ross: As a response to the crack epidemic, our nation embarked on the "Three strikes and you're out" punishment narrative, which led to an incarceration epidemic. I saw how that impacted young people and their families, so instead of thinking of an individual as a patient, I began to think about the community as a patient, and changed my career to public health. That brought me to San Diego County, California and that's where The California Endowment Foundation found me and brought me into the world of philanthropy.
Albert Maldonado: I started a lot of my work around a county-wide program that provided meals to young people, after school and over the summer. I started to see the disparity – a lot of these children's parents were actually out working in the fields, picking lettuce and strawberries, and our programs were bringing that food back to them. I started to really understand systems and systems of oppression and to realize that programs and services were not a sustainable solution to address the problems that we have.
The Central Valley of California is the birthplace of the Farmworker Movement and continues to be a place where powerful organizing takes place in rural, largely immigrant communities.
So enter youth organizing and youth leadership work. After having lived and worked in the central coast, I moved to the central valley. In the central valley, I was engaging with young people and seeing the power of young people as change makers. They were really partnering around creating access to healthier foods and calling out opportunities in schools. My job at The California Endowment is to think about our youth strategy, how to really partner with young people across California in the pursuit of making healthy equitable change, mostly in marginalized communities, but really moving towards creating neighborhoods, school environments and systems that support youth.
It is really about practice with purpose – we have to build leadership amongst young people, but we also have to practice leadership in pursuit of change.
What is The California Endowment's strategy to engage and support youth organizing?
Albert: I gotta give kudos to our executive leadership, Dr. Ross in particular. Dr. Ross really sees philanthropy as an instrument of change, not as an instrument of charity. From that perspective, our work in supporting young people is not agnostic. It is really about practice with purpose – we have to build leadership amongst young people, but we also have to practice leadership in pursuit of change. From that perspective, what are some watershed moments around that? School discipline is a great example in California. Young people really raised the profile around school discipline and the school-to-prison pipeline. In some cases, with our work that is playing out in Santa Ana and Orange County, you have the school-to-deportation pipeline, where young people are getting suspended and/or expelled in school, which is sending them on the pathway to deportation proceedings. For us, the ability to surface and call out the urgent need around disrupting the school-to-prison pipeline and building opportunity pathways is important. And what does that look like? That looks like young people holding schools both locally and across the state accountable for where resources are going.
We've built a pretty robust infrastructure, both locally and across the state that lifts up young people – their voices, their experiences, through journalism and storytelling, but we also have young people on the ground leading up youth action research, collecting data and ground truthing data. If our public health departments are saying there is access to healthy foods in our community, our young people are actually going out and saying 'is there really food?' Is there really accessible space for young people to play through green space access? It's young people ultimately holding systems and leaders accountable, and holding us accountable as a foundation.
Recently, our groups in LA have moved both the city as well as the county in a much more prevention-oriented frame. This frame is mindful of wellness, of restorative justice opportunities and mindful of creating the space by which young people are nourished. I feel like we're in this moment of movement in that direction because what we know ultimately is that when young people touch the criminal justice system, including the juvenile justice system, it only makes things worse. So what are the opportunities to restore and bring young people back onto the opportunity pathways? Those are among the critical successes that speak to the power of engaging young people as changemakers.
At the individual level, we're hearing more emerging research from Dr. Terriquiez out of UC Santa Cruz. Dr. Terriquiez is telling us that practice with purpose has a significant impact. Young people who go through organizing are more likely to graduate, attend college and have a job. When you engage young people with a purpose, when young people are fighting for something, especially in partnership with others, there are some real significant leadership development opportunities that young people are practicing that can be applied in all aspects of life at later points. These are all sustainable skills that young people are developing, and it's also building and exercising the civic engagement muscle.
Dr. Veronica Terriquez is one of the leading researchers on the impacts of youth organizing.
Terriquez's research shows that voter education and civic engagement make a big difference in voter turnout In addition to her publications, she also created a Central Valley Freedom Summer program that focused on civic engagement and registering young voters during the 2018 midterms.
That's important to us when we think about creating a regenerating leadership pipeline of diverse young leaders in California that can continue to be health equity champions and change agents for many years to come. It seems like there's been a resurgence in interest around engaging youth as changemakers, but by and large it seems like it's an under-resourced body of work, so there's plenty of opportunity both statewide and nationally to invest in young people as changemakers, especially in light of this moment. Where we see deep divisions between police and local communities, where you see America quickly becoming much more diverse, the country's gonna look much different in 25-30 years from now. What are we doing as a field, in philanthropy, to really support and develop emerging diverse leaders that are going to begin to occupy more and more positions of influence in the civic spaces across America?
Why do you think philanthropy needs to invest more in youth organizing in particular?
In 2018, the Building Healthy Communities (BHC) initiative reached it's halfway mark. The report, A Pivot to Power makes the case that people power has been a driving force behind hundreds of local, regional, and statewide victories aimed at moving the needle towards greater health equity and offers a look at BHC's lessons learned to support the program's full pivot to power.
Albert: Young people have traditionally led the way in movements all over the world, but how do we authenticate that as a field? I think that's one of our challenges and one of our growing pains. Engaging young people requires us to be adaptable, it requires us to be fluid and responsive, and it also requires us to check our privilege and power as grantmakers in terms of our real intent with our philanthropy. Is our philanthropy to make America a better place? Is philanthropy our way to create innovative solutions to society's complex problems? If so, how do we build leadership and cultivate opportunity for folks who are on the front lines of a lot of our challenges to actually take leadership in building some of their solutions? That really is an opportunity for philanthropy to step in.
We've seen through Building Healthy Communities that youth organizing can lead to policy change in school discipline reform and health coverage for undocumented children and school-to-prison pipeline reform
Dr. Ross: In philanthropy, we talk about a lot about investing and what's the return on investment. In my view, youth organizing has a triple bottom line return. First, from the standpoint of the individual young person, the research is getting better and better that young people who are civically and socially conscious and engaged, actually have an upside benefit to their own health and well-being. The second issue is that there is an upside benefit for that particular community because you're doing something to make sure that young people are positively engaged and civically engaged at a community level, so that the entire community benefits from mobilizing. Whether it's about getting more park space, getting more fresh fruits and vegetables available or improving schools. And thirdly, we see benefits in policy change. We've seen through Building Healthy Communities that youth organizing can lead to policy change in school discipline reform and health coverage for undocumented children and school-to-prison pipeline reform. We've seen multiple public policy benefits, so it's a powerful form of investment. You've got to be a little more patient, but I can't think of anything more important to the success of Building Healthy Communities than what we've done in supporting youth organizing.
We've been affirmed in the vision of engaging young people through youth organizing. I can't see us getting away from it anytime soon. Where our nation is right now, we know there's a lot of voter turnout difficulty around the nation, and we think by kindling the fire of the voice of young people we can lead this nation to a different kind of civic place, a place of civic activism and more civic engagement. Our view is that young people not only need to be part of that charge but probably leading it.
Read about Resilience OC in Santa Ana, one of the youth organizing communities that The California Endowment has invested in.
Organizing Journey Story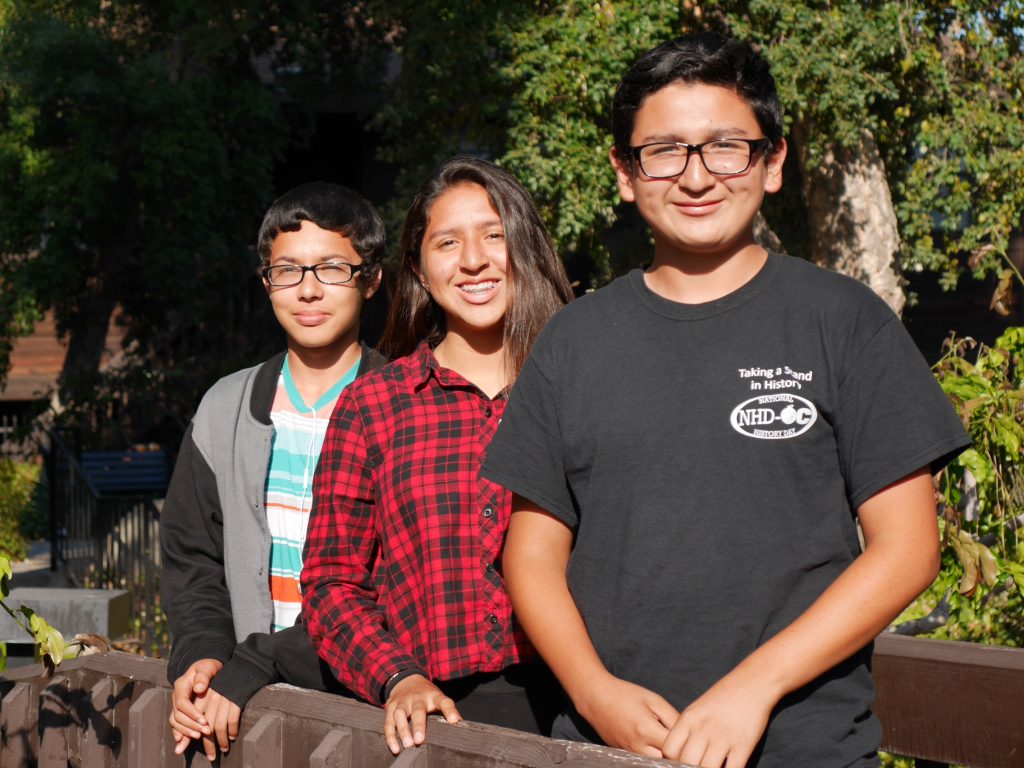 Transformative Organizing Prioritizes Development and Healthy Relationships
Resilience OC organizes young people in Santa Ana, one of the communities where The California Endowment invests. Resilience OC works toward social-systemic transformation while promoting healing, trauma-informed and culturally relevant practices that are inclusive of all members of the community. We spoke with Claudia Perez, Executive Director and Ignacio Rios, Youth Organizing Coordinator about their