Antonio, Theo, Derek and Jeremiah are the co-founders of Black Man Rising, a movement created through Families and Friends of Louisiana's Incarcerated Children(FFLIC). Their work is to empower youth and offer training on how to be successful advocates for themselves when they are faced with the inequities that the education and juvenile justice systems in Louisiana often present towards Black boys and men of color. We interviewed them all together about their work, based on a history of shared experiences in New Orleans' charter school system.
I was one of the students being pushed out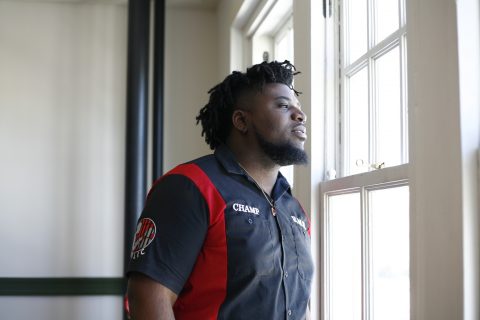 How did you get into this work?
Antonio: I was one of the students being pushed out. Being pushed out and being passed from grade to grade kind of fit this model that they [the school] had where they wanted a 100% graduation rate and they did that by any means necessary.
Charter schools have autonomy to just push you out. We had to walk on tapes, have silent lunches and felt like we were prisoners. When I went to college, I wasn't prepared, and had to take a bunch of remedial classes – and then I dropped out. My life was in disarray. And when I look back and think where did this start? It started with my education that I didn't properly receive.
Journey Stories
This is the fourth in an ongoing series of stories the Funders' Collaborative on Youth Organizing (FCYO) is curating from young people and youth organizing leaders from across the country. These stories will uplift the voices of young people from across the country, sharing their journeys into youth organizing, and what it has meant for their personal development and the empowerment of their communities.

If you or someone you know would like to tell your story, contact us.
The fact is, we were a part of the school-to-prison pipeline. We had a 100% graduation rate in my school, but I can count on my fingers how many young men actually graduated from college – yet I can't count on my fingers how many young men are locked up in jail or living in poverty right now because they didn't have equal opportunities or weren't educated the right way.
Theo: Since they separated us into different classes based on test scores at school, if felt like an "every man for himself" or a "crab in a barrel" type of situation. That's not how true education should be. I was one of the young men to graduate and go to college because I had a great support system, but many of these students didn't have that. After I graduated, a lot of my classmates ended up in jail. I knew many that died – it was very alarming to see, that our school was so focused on looking spectacular so it could be renewed, instead of being focused on the lives of the students whose lives they had in their hands.
Leadership Pipelines for Young People Lead to a More Socially Just Society.
A leadership pipeline is a pathway connecting institutions and opportunities such that it intentionally draws young people into the progressive, social justice movement, particularly those most affected by inequities, and, through deliberate agreements and "stepping stones" provides a clear road map for people to continue leadership development and expression as they age, thereby retaining their leadership and bolstering and sustaining the movement. A leadership pipeline spans the lifetime of an individual and ultimately, as the pipeline is deliberately assembled, has a large scale impact of creating a more socially just society, a vibrant, active and highly-inclusive democracy. (OPS10)
With Black Man Rising, we want to be a support system for young men. Schools should unlock that true potential that students have versus trying to tokenize a person based upon funding and stuff like that. By helping these young men out, they can to help others in their community as well.
Antonio: We all have shared experiences in the charter school system, so it most definitely connects us. It is ultimately about brotherhood, we all stand together.
Derek One special thing about Black Man Rising is that we always put authentic engagement at the forefront of all the work that we do. We want to get the brothers that went through things we went through at McCoy [their high school]. But also I want to extend this Black Man Rising invitation to every man of color that wants to be a part of this this beautiful thing, because this is a nationwide movement to wake our people up and engage young people.
We're trying to build a new generation of revolutionaries through our mentorship. We want people to be civically engaged. We want people to understand every aspect of being a man and just living in this world today and understand what that means, who you are and how you fit into it. If we could get the same amount of older individuals and the same amount of young individuals then we could collaborate, because it's a [inter]generational thing.
They started working on it because people started paying attention
Tell us about a moment in your work that had a great impact, either on yourself, or on your community.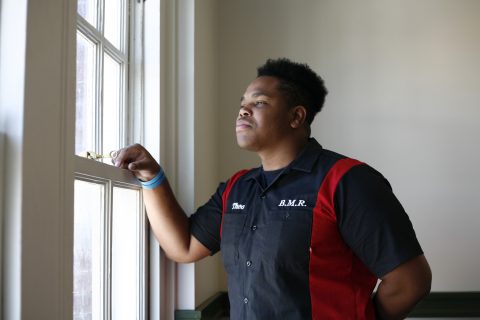 Theo: We were at this basketball tournament for the students. After we got done, young men came up to us, they recognized that we were from Black Man Rising. They told us how all this stuff we spoke about were actually the same things that they wanted in their communities, but they just couldn't say it because they didn't have have the platform to speak out about injustices – as young men of color, the way society put all these barriers and obstacles in front of them. The fact that we were able to actually touch people through our words was important, and we could possibly get them into the program to help implement more work.
Antonio: One of the campaigns we worked on at FFLIC was called the Let Kids Be Kids campaign. We were traveling the state of Louisiana and surveying young people to see what reasons they were suspended. One of the reasons we came back with was willful disobedience, but willful disobedience is very subjective – it has no clear definition to it – so we brought that [our survey results] to our state legislators. One of the real impactful moments for us and me in particular, is when I had to testify on behalf of a bill that would bring accountability to charter schools. One of the main reasons kids were being suspended at alarming rates at these charter schools was that schools had that autonomy and could suspend kids for willful disobedience. FFLIC worked on this bill to bring a definition to willful disobedience.
FFLIC's Executive Director, Gina Womack, discusses FFLIC's work around juvenile justice.
We didn't get the bill passed, but it set up things for the future. The Let Kids Be Kids campaign made charter schools aware that we were doing something about the constant suspension rate. They started working on it themselves and started instituting PBIS. I don't think they do it very well, but at least they actually started working on it because they saw that people were paying attention.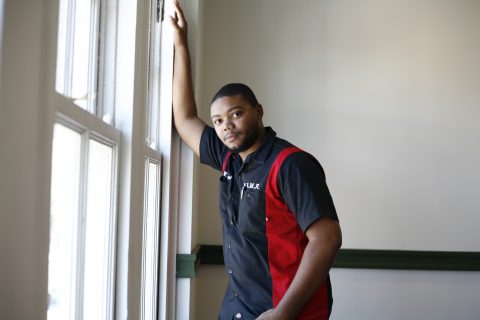 Derek: The last time we went to an awards show at a detention center out here was Valentine's Day. We were presenting them with a painting we had done and I looked down into the audience. I saw one of the members of my band – I was a drum major in high school and I taught this boy how to play the saxophone. And now, years later, seeing him sitting in a juvenile facility. Then they proceeded to call out names for young men who received some awards and they called out the name of another young man who was in my band. This hit home for me – these young men were very bright youth, and I never expected that they would be in the predicament they are in right now.
The first step is putting hope and fire back in our community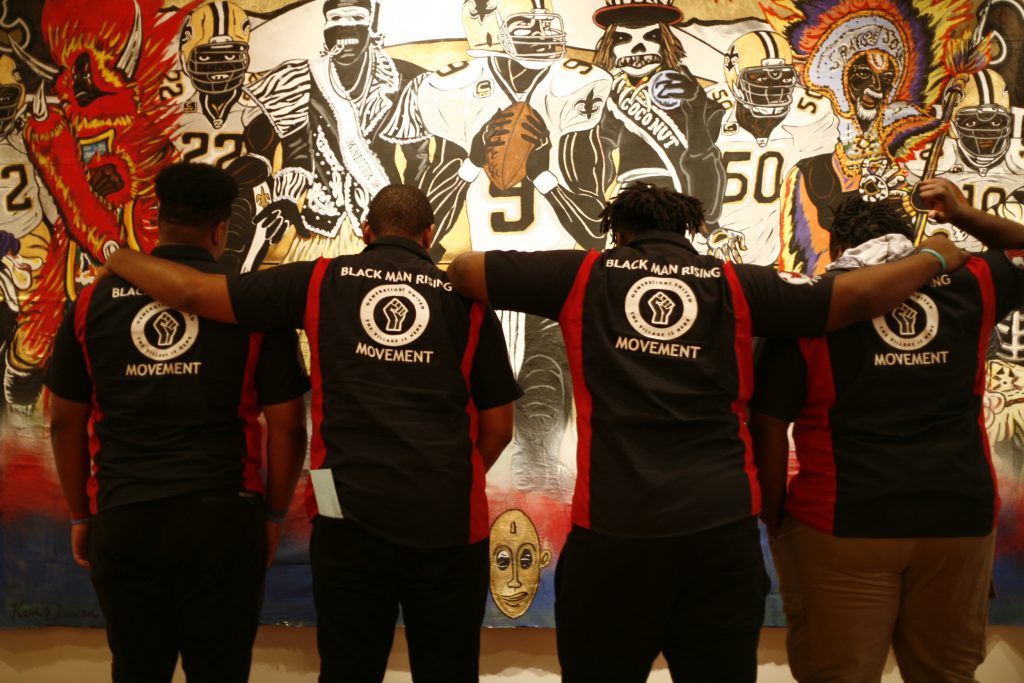 What are the largest obstacles for you right now?

Antonio: The biggest issue that I see is more internal, I think it's hope. Especially down south in New Orleans, knowing the current political climate. I tell people all the time, we didn't need Trump. If you live in the South, you've been seeing Confederate flags and we knew that the system was not structured for us. President Trump didn't bring that, we knew this way before. I think now people are actually more up front with their biases, and it does make the work a little harder. I think the work we are doing is bringing hope back to our community because our communities are so disenfranchised and on the verge of just giving up. Our work through FFLIC is not just sitting in courts with people, we are being more of a support system in every way possible.
Most of the people who live in our community live in poverty. So it may it may look good to say: 'let's all rally around this issue in our community' but it's hard to tell that to people who walk back inside and don't have food on the table. When we organize, the first step for us is putting hope and mad fire back into our community. You can rally and you can organize all you want, but if the people you are organizing can't even sustain themselves, then we've got to fight a different battle as well.
"If the people you are organizing can't even sustain themselves, then we've got to fight a different battle as well."
Derek: Like Tony [Antonio] said, this is honestly nothing new. Especially in the city of New Orleans, we are extremely familiar with corruption and not receiving the resources that we need. Things are changing with our mayor. I mean, he's changed his campaign around 100%. He's doing a lot of things for the city and the citizens of the city. But I think what people need to focus on politically is voting locally and being civically engaged as much as you possibly can.
What are opportunities you see right now?
Derek: We just came from the last Dignity in Schools convention and we kind of got a revamp in our direction as far as our outreach towards young people. So we have an opportunity there and we plan to capitalize on it as soon as possible and build a strategy around reaching these young people. It takes young people to bring in more young people, and I understand that we also are young – However, they are individuals that are younger than us and appealing to them is one of our make-or-break things.
Youth Organizing as an Entry Point for Leadership Development
Youth organizing is an effective entry point for leadership development with the social justice movement. Youth organizing groups aim to teach important leadership skills that are necessary to confront issues that matter most to low income young people of color.These opportunities are among the few places where low income youth of color can build leadership skills and foster a critical perspective about how to change the conditions in their schools and neighborhoods. Experiences such as organizing their peers to advocate for new books rather than metal detectors at their school are transformative and foster a social justice worldview that guides future decision making. (OPS10)
Antonio: There are so many different opportunities, and it could be something really small like in New Orleans right now, we are actually in the process of taking those statues of monuments of some slave owners. I don't know why we've even had them up but it took the people organizing and fighting, and you know to some people it may seem like they're just taking statues down. But for the people who are fighting who know what those statues represent it means way more.
And so that's what we organize around. In our mentorship, we are mentoring our young people to advocate for themselves and to be able to organize for power. We don't believe that we can just tell you to be optimistic and dress a certain way, and your life will be good – that's not mentoring. For us, it's actually getting up and doing something.
But when it comes to policy change, FLICC does great work around getting implementation on new policies, as well as mentoring. Youth leaders don't want to be stuck in a category. We want to LeBron James it. LeBron James averaged 26 points, 9 points for assists, 8 points on rebounds, 2 points on steals, 1 point on blocks. What that basically means is that he's efficient in each category, he can do work in each category and that's what we're grooming our mentees to do. We want to be efficient in organizing, mentoring, facilitation and consulting. In all actuality we are doing the work, whether we know it or not. But it's about being intentional and honing ,and then passing it down [to mentees]. The opportunities for us are getting those skills, developing those skills, and then building organizer power – then making it all circle back.
"We do this work because we love it, but also because it's necessary."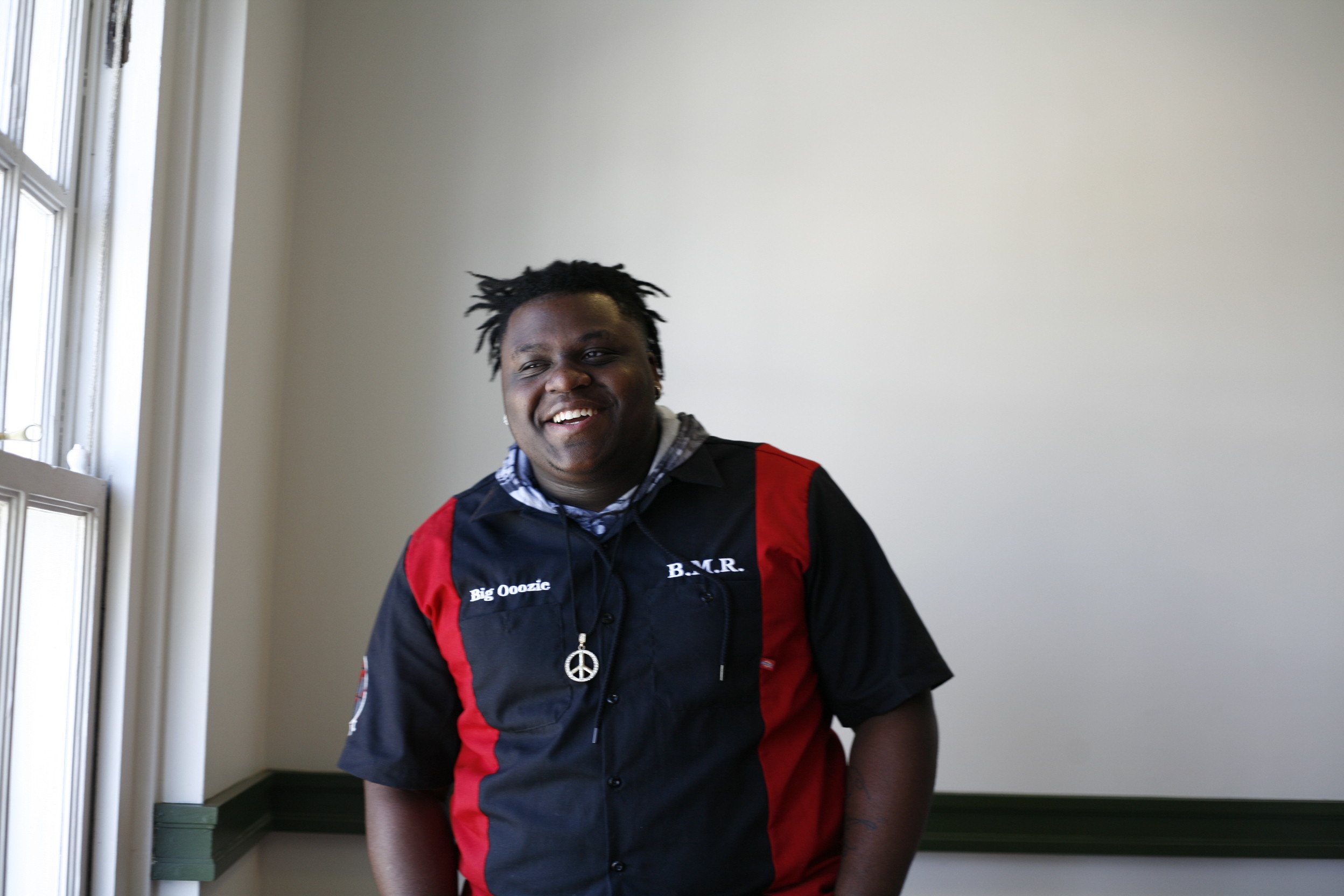 Is there anything else we missed in this interview? What are you holding with you as you move forward in this work?
Antonio: We do this work because we love it. But, also because it's necessary. We live in these communities and we know what we need, therefore we are the experts. So when we were explaining to people the struggles and obstacles that we have, we're telling you what we personally deal with on a daily basis. We're on the ground. We don't work top down, we work bottom up. That means our membership is the people most affected by the issue. We graduated in 2012, we may still be young, yet there are still kids in high school right now who can speak to new issues and may also talk about the same issues we're talking about now. They need to lead the work.
Most of us live in the communities that we advocate for, it's bigger than just trying to look pretty and look good – this work is dirty and we don't believe in sugarcoating for anybody. If we want to see change, we've got people on the ground doing work. Let's invest in those people. They're the ones doing it.
Theo: I can only say we need resources to be able to do this work continuously and effectively. In order for the oppressed people to seek liberation the work has to be done by oppressed versus the oppressor. Since we are the ones that have been affected by this work, we can't just wait for the government or someone else to implement these laws and stuff to help us out.
Derek: We are trying to build a generation of new revolutionaries around mentorship, we want young people to have the keys to their own success. We want them to be able to determine what they want to do, to go out and get it and actually have the opportunity to do so.