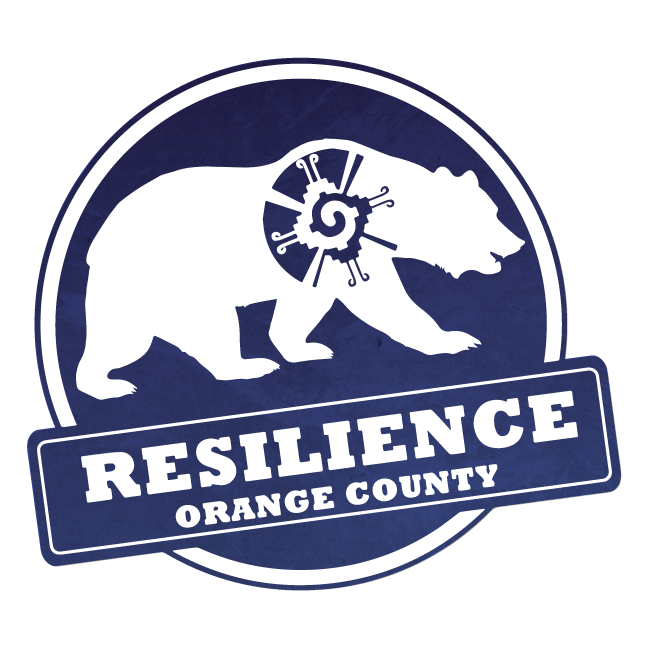 Resilience OC organizes young people in Santa Ana, one of the communities where The California Endowment invests. Resilience OC works toward social-systemic transformation while promoting healing, trauma-informed and culturally relevant practices that are inclusive of all members of the community. We spoke with Claudia Perez, Executive Director and Ignacio Rios, Youth Organizing Coordinator about their work, and what transformative organizing looks like.
Note: This interview was conducted in 2017, so the information in this interview reflects the status of the campaigns at that particular time. To learn about the latest updates on Resilience OC's work, visit their website.
Can you share the background and mission of Resilience Orange County?
Ignacio: Resilience Orange County came out of two organizations: RAIZ and Santa Ana Boys and Men of Color (Santa Ana BMOC). RAIZ was working a lot with the youth leaders within the community and really engaging them civically and in a new way. When people think about organizing, they always think about electoral politics and getting them to vote and it's much more than that. RAIZ would also focus a lot on deportation defense and immigrant rights, more specifically with youth as well. Santa Ana BMOC was focused on dismantling the school-to-prison to deportation pipeline. A lot of our work was focused on education and advocating for alternatives to suspension and expulsion within the district here in Santa Ana, which we were successful in as well. We both were very much focused around the holistic health of our youth, and how we can improve the conditions in Santa Ana. It just made sense to combine forces and create this youth organizing super group which is now Resilience Orange County.
Claudia: Our biggest focus is on developing young leaders in a healthy way. That looks like a number of things, whether it's emotional support, or knowledge-building or skill-building. So we provide different kinds of supports for young folks, and we have our policy advocacy component, focused on advocating for a healthy inclusive community, whether that is through policy change or implementing a different policy that will affect the community in a positive way, primarily for our undocumented families here.
How do you engage your youth and what does that holistic framework that you mentioned look like?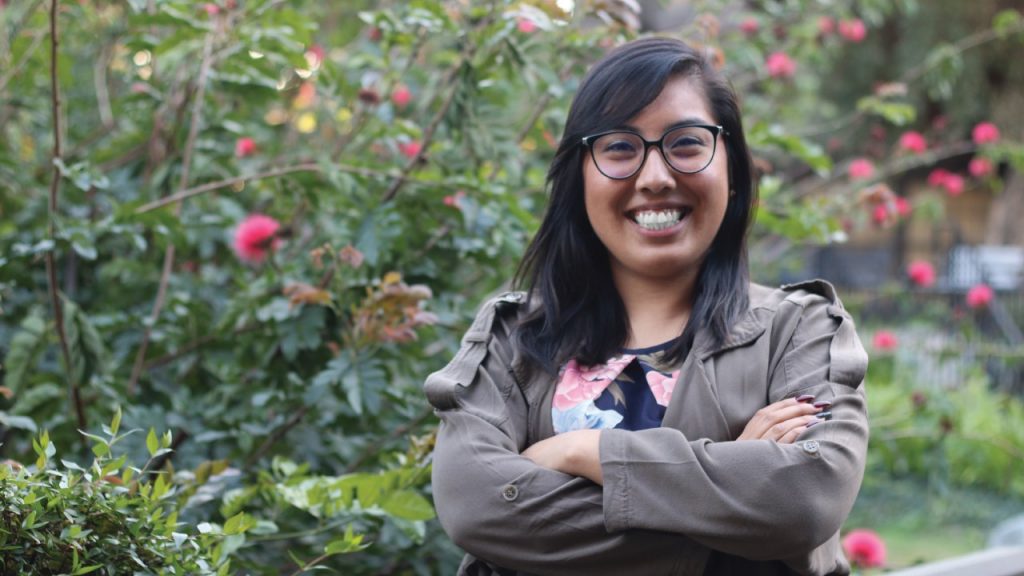 Claudia: We have different youth groups and they all have their own approach and their own intention. We have our People Power program, which is a 16 week curriculum that focuses on building a political foundation for upcoming young leaders that are from the community that want to get plugged in and learn more about historic events and social movements, and connect them with current social movements. We also have Joven Noble and Xinanchtli, which is a rites of passage program for both young men and young women. It's a way of reflecting within themselves and seeing the role they play within society through cultural teachings and a cultural framework.
Iganacio: When we talk about transformative organizing, or looking at youth programming in a holistic way, you can be organizing youth without addressing some of their needs – some of their emotional needs, and other physical needs, some that are just basic human necessities, which in many situations can be hard to find at home because of X, Y, Z. It's also hard to find at school, so we want to be an extra source of support. We would hope that they will fill our positions [as organizers] in the future, but if they want to be lawyers, doctors, social workers or go into a trade, we feel like it's important that they go into that field with the social justice framework and mentality.

Can you talk more about transformative organizing – what are some examples of real impacts and transformations you've seen, either at the individual or community level?

Claudia: I see them both at the community level, the transformation that has happened from folks that have been organizing our folks that just reach out to us. During this administration we've seen a lot of folks reaching out saying "Hey keep me in the loop for any new updates". So that's definitely a big transformation from the community – they've started reaching out to community and to Resilience Orange County. And I think one of the biggest transformations is them [gestures to young people].
I've been working with them since they were in sixth or seventh grade. And I think they're one of the biggest transformations, from going from just acknowledging that they want to be in a space, to actually taking it up themselves and saying "I'm going to organize and I'm going to inform everyone in my community because this is what I truly believe in and because I care about it and I love my community." As myself, I continue to transform and from since I started organizing to now, I continue to learn from young folks, I continue to share knowledge, I continue to practice.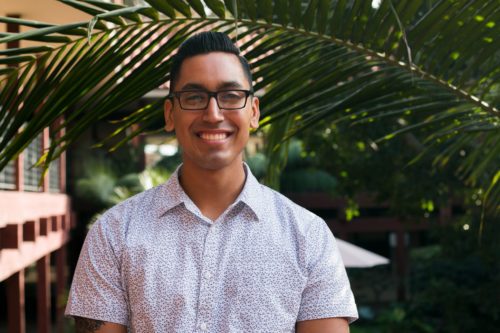 Iganacio: Yeah and I think part of it's also that you can be a great organizer and accomplish all these things, but can have horrible relationships with people or have it affect your personal relationships in a really bad way.
You can have very toxic ways of interacting with folks and still get a lot of policy work done. For me, part of that transformative organizing is caring about that development as well, not just how well can they speak at city council, how well can they analyze policy or how well can they can show up in these space and be strategic. That's important, but I think even more important is how well can they maintain relationships with their peers, how well can they acknowledge their own sacred self and be comfortable with who they are and their journey as they grow. How well can they maintain a healthy relation with their family. To me, that's what transformative organizing is, and having those teachings channeled into the community as well. Within the organizing that we do, the community also starts to care about healthy relationships and and how we're interacting with our neighbors and with each other.
What do you think is one of the biggest challenges or needs in this moment and opportunities in this moment for youth organizing?

Claudia: I think we need more spaces like Resilience OC. There are only one or two right now and we're in Santa Ana. That's why we're we're getting an influx of young folks that are coming in from all over the place now outside of Orange County because in their communities, they don't have that space. They're definitely seeking a space that folks can just come in and have conversations with one of us or whoever's in the office and say "Hey, can you help me solve this problem?" or "Can I use your computers to print out something?" Or, "I want to be part of organizing." There are different ways of holding space and a safe place for folks. I think that's one of the biggest challenges, not only here in Orange County but in all communities – to have a safe space where young folks and even folks from the community just come through and be themselves.
There's definitely a big opportunity right now, especially during this administration where folks are really organizing themselves together. I hear a lot of parents out there reach out to me or come up to me and say "Hey how can I help. Can I donate something can I come to this meeting. I know this. Can I share this. When are y'all going to have a Know Your Rights training so I can be part of it. How can I take what information I learned and disperse it within my own community?" There's a lot of opportunity for growth and for organizing.
Ignacio: Folks are organizing themselves to really know how to battle the current administration in the current atmosphere that we see. I'm all about social-emotional learning, healthy relationships and being more empathetic with one another. In this time of need, we really do need each other and we really need to be in solidarity, whether you're undocumented or not. One of the biggest challenges is that we really have to prioritize our youth, whether it be on a systemic level or just on a personal level to really be their revolving sun – be constant, be present and be intentional about everything that we do, because they're watching, seeing and hearing everything that we do. They know when they're not being empowered. If we give the youth opportunities they'll thrive, if we give them tools to create.
Anything else you want to add?

Claudia: Here in Orange County I think we don't treat one another as staff or like in a job, we're more of a family. When one falls we all try to help that person stand back up. And I think the same concept applies to the way that we run our programs. It's in a really genuine and loving way. It's not just an organizing space, but it's also making sure that they're mentally, spiritually and physically healthy. I think those are the strongest components to guiding a young person to flourishing and being the best person that they can be.
Ignacio: I feel like here is Santa Ana, there's a good relationship with other youth organizations. We have the Center of Orange County, they really support our our LGBTQ youth. We have Kid Works in another neighborhood, Latino Health Axis in another. We don't see each other as competitors for grants, we all have our own unique space and we all do the work in different areas but at the end of the day we're all here for the youth.

That can be a challenge but I think if done effectively, it can move mountains.