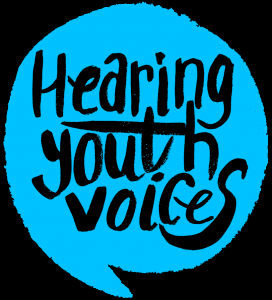 Hearing Youth Voices is a youth-led social justice organization in working to create systemic change in the education system in New London, Connecticut. They are also a grantee in the Perrin Family Foundation's BLOC initiative. We spoke with Yanitza Cubilette, the Black and Brown Student Union Director at Hearing Youth Voices about their work, and the evolution and growth of the Connecticut youth organizing landscape.
Tell us about your work
I had the privilege of growing up in this organization, so I've been with Hearing Youth Voices since it was founded in 2012. I had just gotten out of high school and was one of the first youth researchers. I had a recorder and got to go ask my peers, "Hey what are some of the issues that you're facing in your day to day life? What are some of the issues that you're facing in school?" From then on, we were able to capture that information and come up with some concise issues that the young people here in New London were facing. And we presented that into the community and that led on to the We Want to Graduate campaign.
So we were able to change school policies that led to higher graduation rates, and make it so that young people were not only graduating on time, but they were being validated. The young people were facing real life things and we were able to change that policy. That made a huge increase in the people that make it to college and make it to graduation on time. We also do a bunch of political educational workshops. I feel like that's our jam.
We have so much fun with our workshops and we value the importance of teaching, especially when access to this information is so limited. So we value teaching, but in a fun way for young people because young people as we know, have such busy lives. They spend their days in school and clubs and sports, so when they come to our space, they want to have a good time.
What is the youth organizing landscape like in Connecticut?
The youth organizing landscape has shifted so much in the past few years in Connecticut. I feel like I watched it happen before my eyes – as I've grown as an organizer, I've watched the landscape shift. I think it's greatly due to efforts like the Perrin Family Foundation BLOC program. I can think back to like 2013, and I know this is taking it a little bit back. They had the BLOC Initiative, it was the first year, and through that we were able to build strong relationships with other organizations and see hey, we're not doing this alone, our issues are very intersectional and we can support one another. We're facing some of the same issues, even though our organizations might be different sizes or our focuses might be different. I feel like that was one of the first times that we were able to start working more together, rather than just showing up at  events, it was more intentional, and I feel like that shift has led to this growth where now there is more of a network of organizers in Connecticut. Knowing each other and being in contact with each other and wanting to know how we can support one another and show up for one another. Back in 2013, I didn't know of a lot of things that were going on because they were so disconnected. Now I'm just like "Oh my God I can't make it to all of these events because some of them are overlapping!"
It's great because it shows the growth and how we're more intersectional and actually intentional in the way we're doing this. Now we're in BLOC part 2 with Perrin, and I think this is the second round of that same process. It was so beneficial to us because we were able to connect with other organizers and sometimes just vent to someone who got it. And sometimes it's literally like "Do you have a budget template?" You know sometimes it's actually more concrete in that way, but those things are super important and I feel like we've gained that through time because of things like BLOC and other initiatives.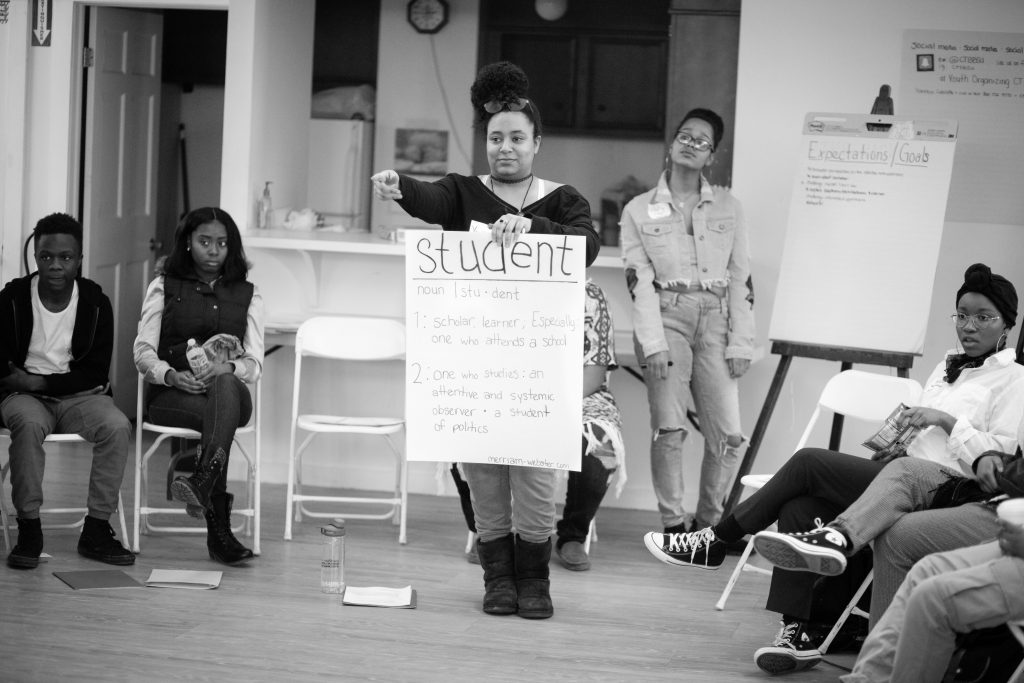 What types of transformation have you seen either for yourself or for other yet for young folks that you work with now like on the individual level or it could be like more on group level.
The landscape on a statewide level has changed in that young people are taking more action, like the walkout after Parkland. We had walkouts throughout the state, so young people, whether it's because they have organizations where they can plug in and are receiving this information, or whether because they're like 'you know what I'm sick of it.' They have been taking more action, so that's a quick shift right there. When I was in school here in 2012, I saw a bunch of things in my school and not once was there a meeting like, what are we going to do about this. Versus now, that's been happening consistently and pockets of young people here in New London who have felt the need to address things in their own communities. So that need and sense of urgency to take action is a positive change that we've seen.
I will speak on my own transformation. I'm not originally from Connecticut, I am from Miami Florida and I moved here in 2011 and my plan my entire senior year was I'm mad, it's cold, I'm graduating and I'm leaving. That was my attitude and I was extra mad because I actually was held back. I was supposed to graduate in 2011, but because of my own story I moved around. My father was deported, I lived in Dominican Republic, and when I came back, because I had not done standardized tests in this country for six years, not because I didn't speak English or because credits that line up, I had to repeat a year. Yeah I was really upset, but I had to graduate. I had to do community service hours and I met Laura Burfoot. She was just someone who really listened to me, I'd never had this before. Someone who was like, "You know, that experience is actually really messed up and you shouldn't have gone through it." Everyone else was just like, "That's the system. You go through things." But Laura really validated me in my experience. She was like "You know I think because of your experience you should share some information or you should come to this thing." Laura was engaging me in these ways and later in the summer she said "Actually we're about to do the thing. I think we're going to call it Hearing Youth Voices. Basically, we just want people like you to go talk to your peers and tell us what's going on and what are the things that we need to change." That was the summer I was getting ready to go back home to Florida, but somehow because of organizing, I stayed in Connecticut as long as I have.
It's 2018 now and I've just found the love for community here. It completely changed me as a person honestly, I thought I was ready to go be reckless in Miami, and I stayed here, because an adult listened to me, I found the value in that and I was like you know, I think other people need to know this. I think other people need to be involved in this. And actually, my sister is going to be in that school that made me stay back – what are the things that she's going to be facing? And they opened up my mind and my eyes to all of those things and it just made me want to stay and fight for it.
On a personal level I look back to everything that I've gotten back because I'm super proud of the person I am. I really feel the strength in community here, and I feel like it's such a small state where we can make anything happen if we truly want.
It's definitely a home. I feel like I have these roots here because of that strength in community. I've genuinely built that sense of family here that I'm fighting for. That's why I stick around, I feel like we can do anything that we really set our minds so if we like we sit down and strategize and do our thing.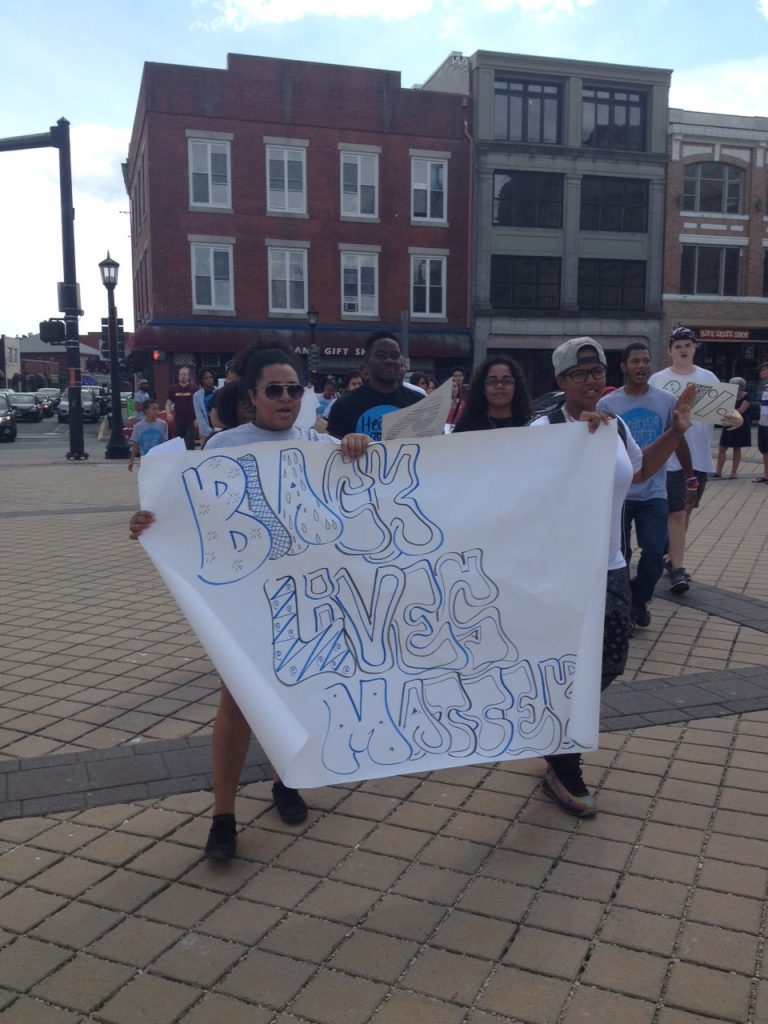 What lessons are you holding as you move forward in this work?
Changes don't happen overnight. And when I think of the changes in the landscape, I think that that's more of what we're gearing for, that synchronicity in our work, and that working with intention for our intersections.
Our communities are hurting and we have to take the time to heal each other while we're doing this work. So that's also been something that's been super centering this year. We can't be expected to move in the same way we've always moved. Right now we're facing things that we've never faced before and it hurts. I feel particularly as organizers we do this work because we care, we're directly affected and we don't necessarily just leave it at the door, that's nonexistent in our world. Something that we've also done at Hearing Youth Voices, is work with a local counselor, a therapist, to see what resources we can offer to young people. Let's be real. Let's talk about mental health and therapy and all that stuff isn't normalized, there's still a lot of heavy stigma on it, particularly in our communities. So in the meantime we're responsible and taking action and opening up these wounds and being like yeah this is messed up, we're going to take action, but both processes actually take a lot from people. We're just as responsible in helping you figure out how to restore yourself and start that healing process within yourself.
Question: Is there anything else that you wanted to add or something that I didn't ask about that you want to make sure that we include.
Recently I had the opportunity to sit on a panel with a group of young people and it was awesome because I was the oldest person. Well these were young people and they were straight up like, "Adults, y'all just need to listen more" (laughs) and I'm going to leave the world with that.

Learn more about the Perrin Family Foundation, a funder making investments in Connecticut youth organizing groups such as Hearing Youth Voices:

Funder Journey Story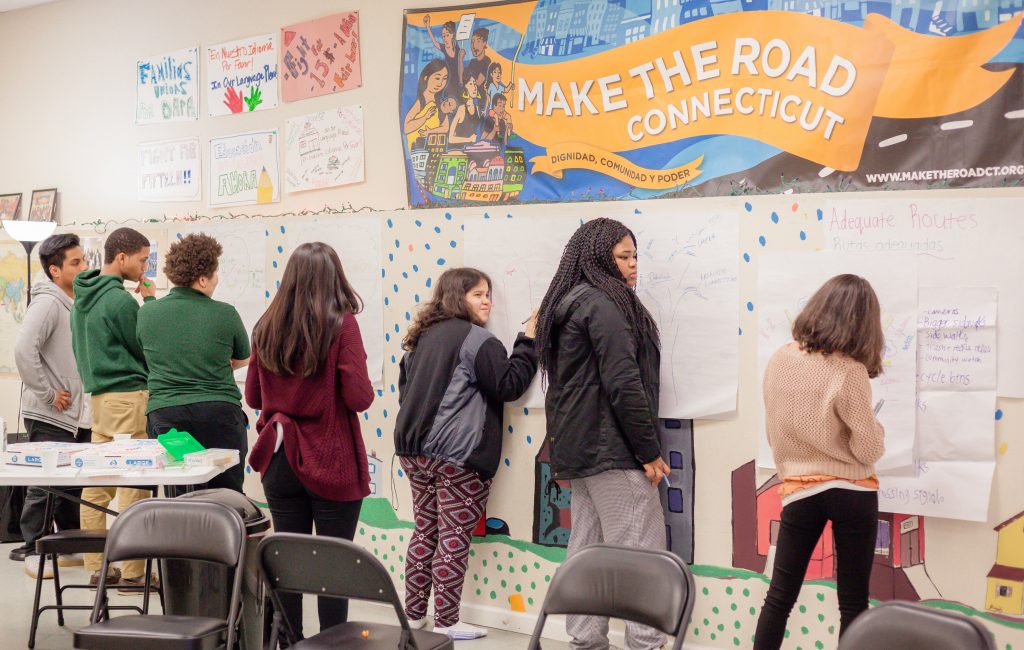 Family Foundation Addresses Imbalance in Philanthropy through Youth Organizing
The Perrin Family Foundation is a family foundation based in Connecticut, with a focus on supporting youth-led social change focused on addressing the root causes of injustice and inequity statewide Sheila and Charlie Perrin founded PFF in 1994 to create a permanent vehicle for their family philanthropy and allow their extended family to be part