Youth CORE 2017 National Convening Registration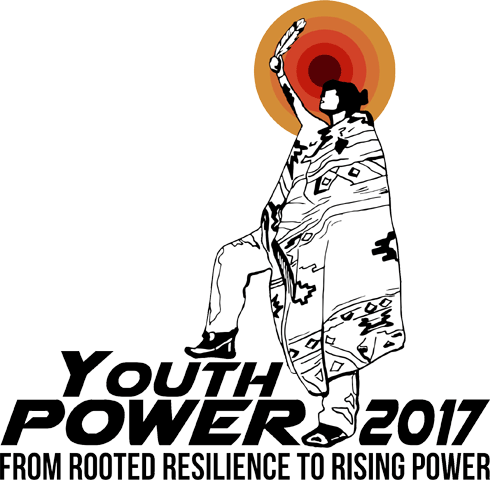 Artwork by Luzero Velasquez
The Funders' Collaborative on Youth Organizing (FCYO), our Host Committee (Generation Justice, La Plazita Institute, NM Dream Team, SouthWest Organizing Project, Tewa Women United, Young Women United), and our Convening Agenda Team - CAT (Gamechanger Networks, Mijente, Nollie Jenkins Family Center) are proud to announce that our second national Youth POWER convening, a program of FCYO's Youth Community Organizing Resource Exchange (Youth CORE), will take place November 16-19, 2017 in Albuquerque, New Mexico. Applications are open and the deadline has been extended to August 25.
Aside from a small token donation, FCYO covers all costs of attending this convening.
This convening, entitled Youth POWER: From Rooted Resilience to Rising Power, has the following goals and we ask that all groups that attend with a posture of learning and sharing across them:
Grounded in a Culture of Resistance: We will be grounded in the communities, practices and wisdom offered by New Mexico and the Southwest. We will learn the historical and current impacts of colonization and explore resiliency practices, tools and cultural practices that have stood the test of time.
Strengthening the Power and Self Determination of Our Communities: Reflecting on our current political landscape, we work towards strengthening the self-determination of our communities to have the political, economic and cultural power to build just, healthy and thriving communities. We will share the various ways that young people are using a range of strategies and tactics to build the power of ourselves, our organizations and our communities.
Sharing Stories, Connecting Struggles, and Building Power: In order to create changes we seek in the world, we need a more unified movement that connects our local struggles and builds unity across issues, geographies, and constituencies. We will connect and weave our stories to nurture our relationships and connect our struggles across borders and boundaries to create shared narratives that support our strategies to build power. We will share tools, lessons and connect in intergenerational spaces and with allies in global struggles.
Aside from a small token donation, FCYO covers all costs of attending this convening. Due to the high level of interest from youth organizers from diverse backgrounds focused on many different issue areas, slots at this convening are limited, and will be offered to youth organizing groups based on a number of criteria:
Constituency: Organization is actively organizing primarily low-income young people or young people of color age 13-25 to address root causes of systemic inequity through collective action.
Leadership Development & Governance: Organization actively develops the leadership of low-income young people or young people of color and engages them in the leadership of the organization.
Movement Building: Organization sees its work as part of building a movement for a just society, is engaged in networks and coalitions to do so, and maintains strong relationships with partners.
Collective Liberation: Organization is committed to collective liberation and ending all forms of oppression including those based on based on race, ethnicity, class, ability, sexuality and gender.
Additional Considerations:
We will consider organizational age, geographic, constituency, and issue diversity in making selections.
Particular attention will be paid to youth organizing groups in the Southwest region, as well as those working with indigenous youth.
We aim to have various types of organizational forms, strategies and approaches to youth organizing represented.
While we will prioritize including organizations with a history of successful youth organizing, we will also seek to make space for emerging organizations.
APPLICATIONS ARE NOW CLOSED
Take a look at this recap from FCYO's first national Youth CORE convening, which took place in Durham, NC for an idea of what to look forward to:
Ten Amazing Things Young People Did Together at the #YouthPower2015 FCYO National Convening
In Solidarity,
The FCYO Team, the Host Committee and the Convening Agenda Team (CAT)